Recently Gartner published their annual Magic Quadrant for x86 Server Virtualisation [2014].
A lot has happened in the virtualisation / cloud space, and VMware certainly remains the overall leader in 2014. When comparing 2011-2014, we see Citrix move into the niche player's quadrant and VMware / Microsoft remain stable in the leaders quadrant. A new entrant for 2014 is Huawai and their hypervisor – FusionSphere which is mainly running on Huawai server hardware currently.
The full Gartner 2014 report can be read here.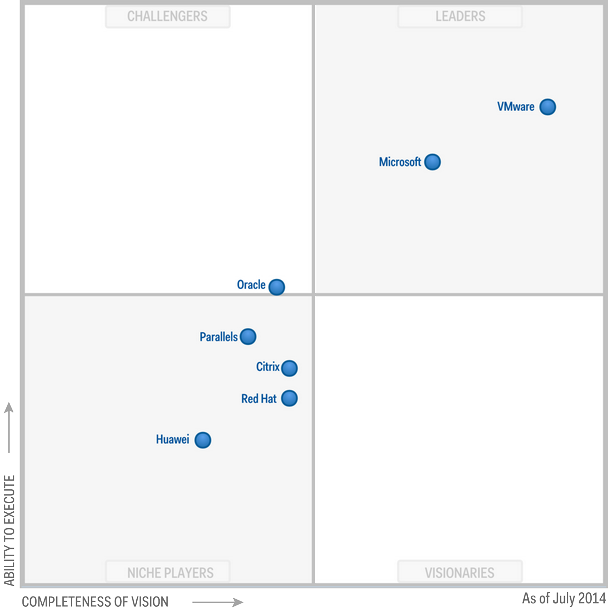 2011 – 2013 quadrant diagrams can be seen in the full post.
2013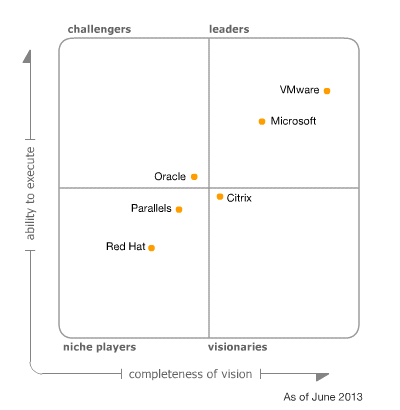 2012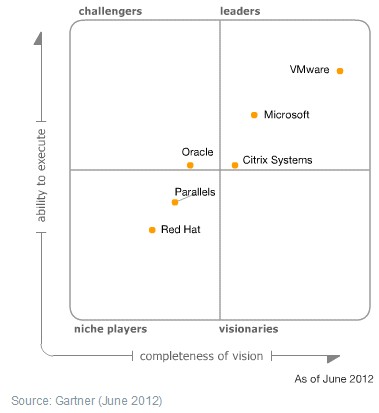 2011