There are only a few days left until VMworld 2014 -Barcelona. If you are going, you definitely need to pre-register and put together your plans in Schedule Builder on VMworld.com.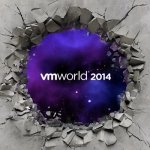 Aside from the excellent technical sessions, hand on labs, hall crawls and meetings, there are a lot of other events and activities taking place around town in the evenings to wind down!
Below is a list of the VMworld Europe 2014 ones I am aware of so far. Let me know If I have missed any and I will add them. See you there!
Click More to View the full list